What's the Kia Soul Maintenance Schedule?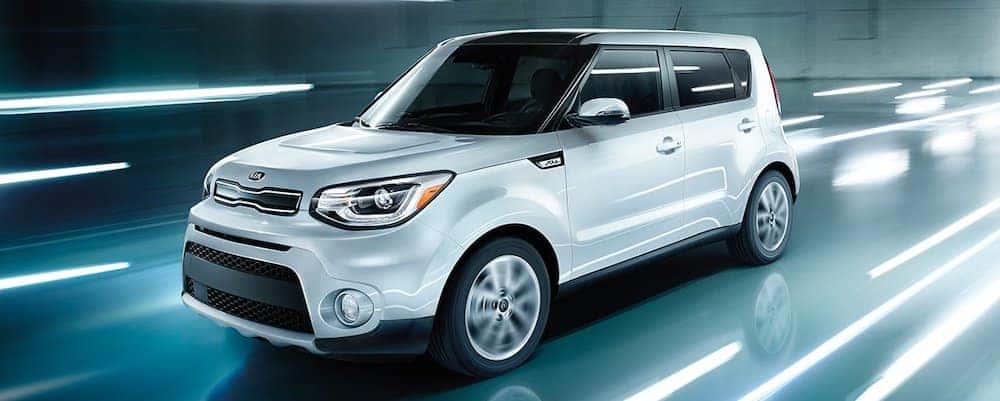 Following the 2019 Kia Soul maintenance schedule intervals ensures that your Kia SUV continues to run smoothly, helps you avoid costly repairs, and prolongs the life of your Soul. Rely on the Coastal Kia's service department to keep your Kia Soul in top shape.
Every 7,500 Miles
At this service interval, our technicians will check the cooling system, suspension system, air filter, drive shaft, car battery, and braking system. They'll also change your car's oil and oil filter and rotate the tires.
Every 15,000 Miles
Once you've hit the 15,000-mile mark, your Kia Soul needs another oil change and visual inspections of the systems listed above. Latches, locks, and hinges will be added to the checklist as well. The climate control filter will also be replaced, ensuring you and your passengers continue to enjoy fresh air inside the cabin.
Every 30,000 Miles
At 30,000 miles, your car will get another inspection, a climate control filter change (should be done every 15,000 miles or so), an oil filter change, and oil replacement.
Every 45,000 Miles
Once your Kia Soul has 45,000 miles on its odometer, it'll again get an oil change and an inspection of its parts, accessories, and systems, such as the hoses, battery, brake pads, and exhaust system. Our service technicians will also replace the spark plugs, which should be done every 30,000 to 45,000 miles.
Every 60,000 Miles
This appointment will include all the same services as the 30,000-mile appointment. The main difference is at 60,000 miles, the Kia maintenance schedule recommends a visual drive belt inspection. We'll check for any cracks or damage that could cause a broken drive belt in the near future.
Every 120,000 Miles
At this point, your Kia Soul will have run the gamut of services and inspections. Our technicians will make sure it's ready for your travels around Carolina Beach and Jacksonville. Your Kia car will get another comprehensive inspection, plus an oil change and engine coolant replacement. Your Kia Soul has 5-year/60,000-mile basic and 10-year/100,000-mile powertrain warranties, so be sure to get any necessary repairs while you're still covered.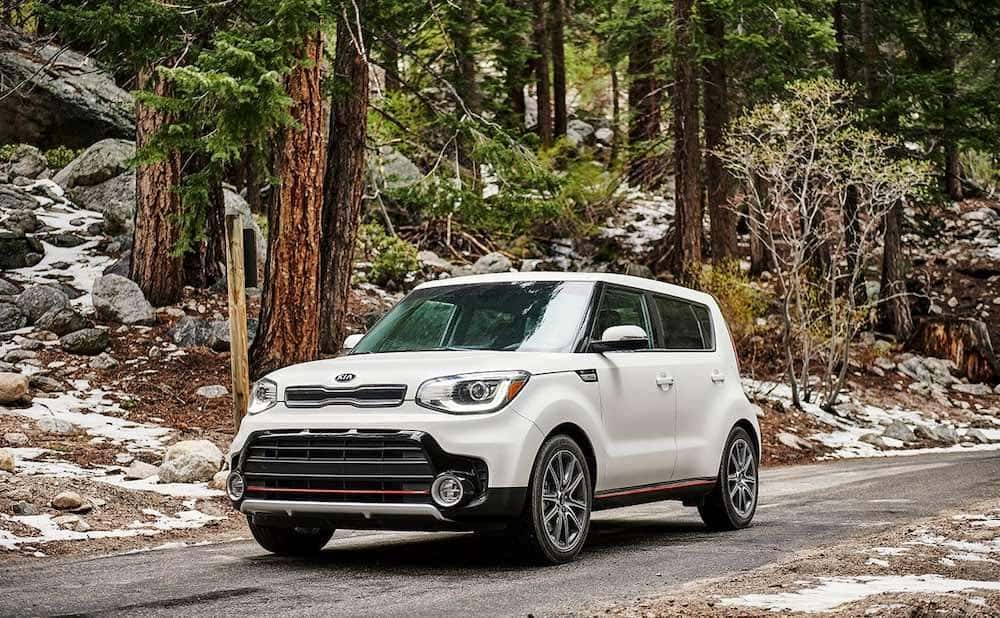 Get More Maintenance Tips from Coastal Kia
With the proper maintenance and care, your Kia Soul can last for years and continue to run properly as you drive around the Wilmington area. Contact us to learn more about the Kia Soul maintenance schedule or schedule an appointment online.
More From Coastal Kia
Let's face it – gas isn't cheap. If you're planning on putting a lot of miles on your next vehicle, you're no doubt thinking about fuel economy. Maybe that's why so many Leland drivers are raving about the Kia Soul gas mileage. We think the 2020 Kia Soul MPG EPA estimates are pretty impressive, too….

The Kia warranty is one of the best in the industry. Why would Kia be so generous with its warranty? The answer is simple. They stand behind the quality of their vehicles. Coverage begins with a 5-year/60,000-mile Kia bumper-to-bumper warranty and a 10-year/100,000-mile limited Kia powertrain warranty, but there's more. You also get a 5-year/100,000-mile…

Drivers love Kia because their vehicles are reliable, fairly-priced, and loaded with standard features! However, we hear more and more of our neighbors asking, "Does Kia make a truck?" Although Leland and Carolina Beach pickup drivers have always had to look elsewhere, we now know that a new Kia pickup truck is already in development! We're…