What is the 2020 Kia Telluride Price?

Now that the 2020 Kia Telluride release date has come and gone, Leland and Carolina Beach drivers are making their way to Coastal Kia to get behind the wheel of this impressive new model. Not only does the new Kia Telluride come with plenty of the latest tech and safety features that drivers come to expect from a luxury crossover, but it also comes at a great starting price. Find out how much you can expect to pay for your favorite model across the Kia Telluride price lineup.
Kia Telluride MSRP by Trim Level
The Kia Telluride comes in four available trim levels at great starting price points depending on what your needs are. See for yourself how much you can expect to pay for the Kia Telluride model that suits you best:
Kia Telluride LX: $31,690 MSRP
Kia Telluride S: $33,990 MSRP
Kia Telluride EX: $37,090 MSRP
Kia Telluride SX: $41,490 MSRP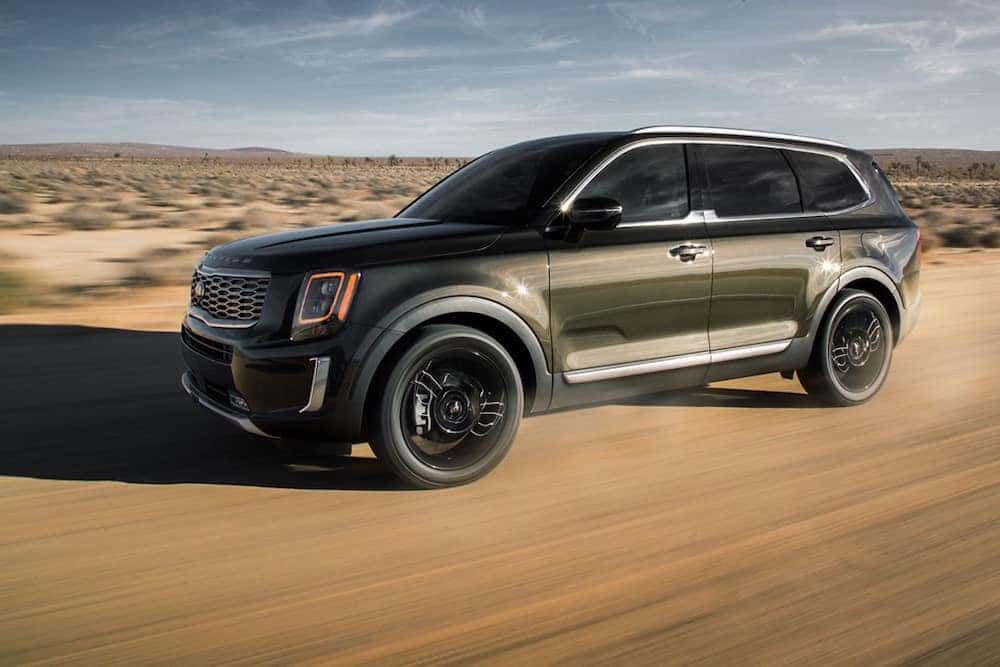 Additional Features by Trim Level
When it comes to crossovers, the more options for Jacksonville customers the better, and the Kia Telluride trim levels offer some consistencies and some special features depending on which trim you choose. Features that are available across the entire lineup include the powerful 3.8L V6 engine, an 8-speed automatic transmission, and all-wheel-drive capabilities. No matter which trim you choose, the Kia Telluride towing capacity comes in at 5,000 pounds.
However, there are some differences across the lineup. Those that opt for the SX can only seat seven passengers, while customers that select either the LX, S, or EX can seat a maximum of eight passengers comfortably. Although if connectivity is what you're all about, those who select the EX or the SX will love the 10.25-inch touch-screen display over the 8-inch option available in the LX and S trims.
Discover the Kia Telluride at Coastal Kia!
Are you ready to get behind the wheel of the 2020 Kia Telluride? Learn more about the Kia Telluride cargo space, then take a look at our inventory of brand new models to find exactly what you're looking for. And, be sure to contact us if you have any questions or to schedule a test drive!
More About the 2020 Kia Telluride