Kia Maintenance Schedule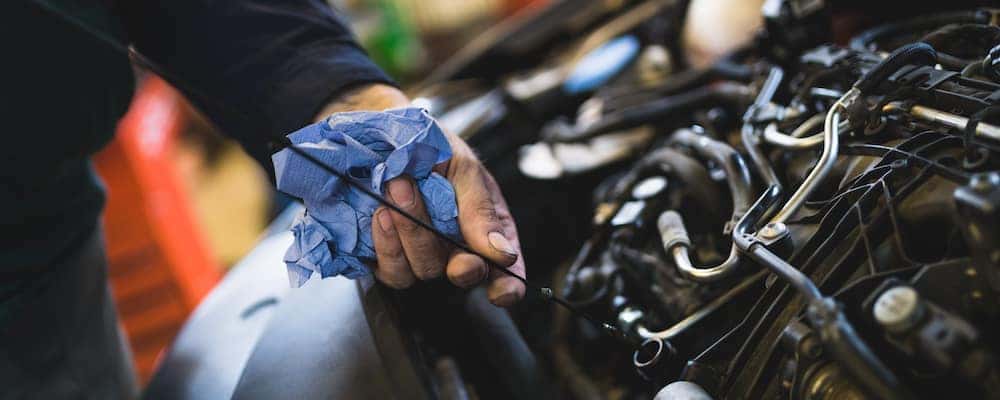 Whether you have the black Kia Soul or a Kia Sorento, your model needs maintenance. To keep your Kia running smoothly in Carolina Beach and beyond, be sure you know your model's recommended maintenance schedule. The best way to check your service interval is to consult your owner's manual. For general reference, here is the Kia maintenance schedule.
What is the Kia Maintenance Schedule?
As mentioned above, the schedule varies from model to model, but when you look at Kia model maintenance schedules, you'll find they aren't too different. For example, here are the maintenance intervals as well as services performed for a new Kia Forte sedan:
7,500 miles: The climate control air filter will be replaced and the following will be inspected: vacuum hose, battery, brake lines, brake pads and discs, steering gear rack, drive shaft, suspension ball joints, air conditioning, and the exhaust system.
15,000 miles: This mile marker has the same components replaced and inspected with the exception of the added inspection of the driveshaft and boots, vapor hose and fuel filter cap, fuel tank air filter, parking brake, and brake fluid.
22,500 miles: At 22,500 miles, the same services are provided as when the vehicle reached 7,500 miles.
30,000 miles: This marker is similar to the services done at 15,000 miles with the additional inspection of the cooling system, manual transmission fluid, and fuel lines, hoses, and connectors.
37,500 miles: At this mileage, the services are the same as when the Kia vehicle reached 22,500 miles.
45,000 miles: The services provided here are the same as those performed at 15,000 miles.
The next time your Kia model needs maintenance or repairs, bring it in to our service center at Coastal Kia where we also have service specials for you to take advantage of. Make sure you also know when to rotate your tires!
Stick to Your Kia Service Schedule With Coastal Kia
At Coastal Kia we aim to be a one-stop-shop to help you stay on track with your Kia service schedule. Our convenient location near Leland means expert Kia service is just a short drive from Jacksonville. Our maintenance center offers a wide range of services to keep your vehicle on the road longer. Services to expect at Coastal Kia designed to keep you up to date with your Kia service schedule include:
Oil change
Brake replacement
Transmission repair
Engine diagnostics
Tire rotation
Take advantage of all these services and more when you visit us in Wilmington to stay in line with your Kia maintenance schedule. Trust our factory-trained technicians to handle the job with precision and care to keep your vehicle driving like new for years to come!
Why is My Kia Maintenance Schedule Important?
When you purchase a vehicle you are making a sizeable investment. One of the best ways to protect your investment is to stay up to date with your Kia service schedule. Routine and preventative care as prescribed by the Kia maintenance schedule brings many benefits to Kia ownership. Along with peace of mind knowing you will have a safe commute, other perks from following the Kia service schedule include:
Maintain or increase resale value
Extend vehicle lifecycle
Achieve highest level of performance
Allow vehicle to perform more efficiently and economically
Our team is standing by to offer guidance, no matter what stage of the Kia service schedule you are at. Our expert technicians can handle all of your car care needs while you relax in our conveniently located Wilmington service center, visit us today!
Schedule Service in Wilmington
When it's time to bring your model in for scheduled maintenance, you now know what to expect. Browse our Kia service specials and get a great deal on your next service with us at Coastal Kia. We're happy to take care of your high-mileage used vehicle as well. Learn more about where Kia is made and contact us today to make an appointment or for the maintenance schedule of your specific vehicle.
More From Coastal Kia
Let's face it – gas isn't cheap. If you're planning on putting a lot of miles on your next vehicle, you're no doubt thinking about fuel economy. Maybe that's why so many Leland drivers are raving about the Kia Soul gas mileage. We think the 2020 Kia Soul MPG EPA estimates are pretty impressive, too….

The Kia warranty is one of the best in the industry. Why would Kia be so generous with its warranty? The answer is simple. They stand behind the quality of their vehicles. Coverage begins with a 5-year/60,000-mile Kia bumper-to-bumper warranty and a 10-year/100,000-mile limited Kia powertrain warranty, but there's more. You also get a 5-year/100,000-mile…

Drivers love Kia because their vehicles are reliable, fairly-priced, and loaded with standard features! However, we hear more and more of our neighbors asking, "Does Kia make a truck?" Although Leland and Carolina Beach pickup drivers have always had to look elsewhere, we now know that a new Kia pickup truck is already in development! We're…