Does Kia Make a Truck?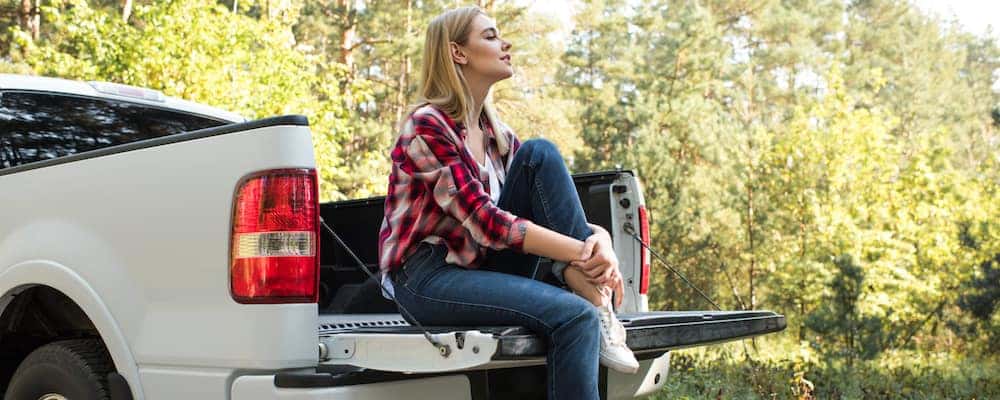 Drivers love Kia because their vehicles are reliable, fairly-priced, and loaded with standard features! However, we hear more and more of our neighbors asking, "Does Kia make a truck?" Although Leland and Carolina Beach pickup drivers have always had to look elsewhere, we now know that a new Kia pickup truck is already in development!
We're still not sure if it will come to the U.S., but we'd love to share what we know so far.
A New Kia Pickup Truck?
For decades, Kia has manufactured the Kia Bongo cabover truck for commercial use in South Korea. It has also built and previewed several different Kia concept trucks, including the Kia Mohave Truck (KCV-4 Concept), and the Kia Soul'Ster–built on the same platform as the well-known subcompact SUV.
None of these Kia trucks have ever been made available to the average U.S. consumer, but that hasn't stopped the excitement from building. If you've been paying attention, you've probably heard dozens of rumors about the new Kia pickup truck. Check out the highlights from the past few years:
Speculation began to mount 2015, when Hyundai released their Santa Cruz pickup concept.
Since Kia is a sister company to Hyundai, many believed that Kia would release their own unibody pickup design in the near future.
Although that moment never arrived, more rumors would circulate when the redesigned Kia Mohave SUV was previewed earlier this year in Seoul.
Plenty of folks thought that the Mohave SUV could make a great platform for a Kia pickup truck. When the new Kia Telluride was announced, the same ideas circulated in a slightly modified form.
More than Rumor: A New Kia Truck in Development
All these rumors are now being brushed to the side, because we finally have confirmation that a real Kia pickup truck is in development. According to the Chief Operating Officer of Kia Motors in Australia, Kia will start to sell a new pickup truck as early as 2022 or 2023.
The same source tells us that the new Kia pickup truck won't be a unibody model, as expected. Instead, it will feature a body-on-frame design and offer dual-cab and single-cab configurations. It will even offer both diesel and gas-powered powertrain options!
Does Kia have a truck that will appeal to U.S. drivers? It's too soon to tell if or when it will go on sale near Carolina Beach or Jacksonville, but we know that plenty of our neighbors would love to get behind the wheel of a new Kia pickup truck like this.
Keep Up with the Latest Kia Truck News!
If you have anything in common with the team here at Coastal Kia, you're waiting on the edge of your seat for the news on the Kia pickup truck. When we can finally answer "yes!" to the question, "Does Kia make a truck for the U.S.?" our readers will be the first to know!
In the meantime, check out our new vehicle inventory, browse the available Kia SUVs, and learn about the capability offered by Kia all-wheel drive.
Learn More with Coastal Kia
Let's face it – gas isn't cheap. If you're planning on putting a lot of miles on your next vehicle, you're no doubt thinking about fuel economy. Maybe that's why so many Leland drivers are raving about the Kia Soul gas mileage. We think the 2020 Kia Soul MPG EPA estimates are pretty impressive, too….

The Kia warranty is one of the best in the industry. Why would Kia be so generous with its warranty? The answer is simple. They stand behind the quality of their vehicles. Coverage begins with a 5-year/60,000-mile Kia bumper-to-bumper warranty and a 10-year/100,000-mile limited Kia powertrain warranty, but there's more. You also get a 5-year/100,000-mile…

 Drivers love Kia because their vehicles are reliable, fairly-priced, and loaded with standard features! However, we hear more and more of our neighbors asking, "Does Kia make a truck?" Although Leland and Carolina Beach pickup drivers have always had to look elsewhere, we now know that a new Kia pickup truck is already in development! We're…