Coastal Kia Proudly Supports the Wrightsville Beach Foundation and Wilmington Meals on Wheels
Hurricane Florence caused the Wrightsville Beach Foundation's signature event, Taste of Wrightsville Beach, to be cancelled but the superb sponsors of the event and the board members of the foundation did not allow that cancellation to detour the reason for the event. The taste of Wrightsville Beach benefits Wilmington Meals on Wheels each year and 2018 is no exception.
President Jim Smith and Treasurer Linda Brown of the Wrightsville Beach Foundation along with the cancelled Taste of Wrightsville Beach signature sponsor, Pat Koballa of Coastal Kia, presented a check of $8000 to Don Pevonka, Meals on Wheels treasurer.
The sponsors of the 2018 Taste of Wrightsville Beach, although the event was cancelled, donated the funds pledged to it back to the foundation to give to Meals on Wheels and to Wrightsville Beach Town Employees. Pat Koballa of Coastal Kia donated $5000, Hagood Homes donated $1000, MegaCorp donated $1000, Michelle Clark of Intracoastal Realty donated $500, Ken Dull of McKinley Buildings donated $500, Steve Anderson of SAMM Properties donated $500, Luke Waddell of Cadence Realty donated $250, Bobby Brandon of Intracoastal Realty donated $250, James E. Moore Insurance donated $250, Causeway Café donated $250, Chris Bailey of Grand View donated $250 and Lagerheads donated $250.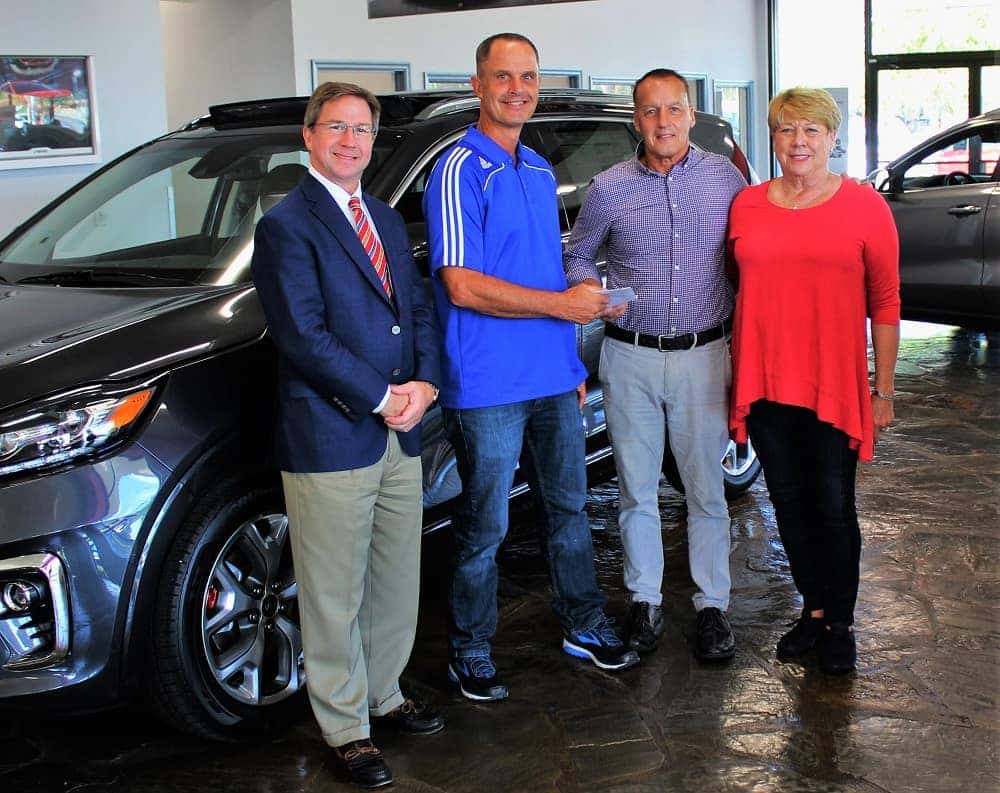 Do you have any questions about the local area? Learn more about the best restaurants in Wilmington with help from our team!