Benefits of a Used Kia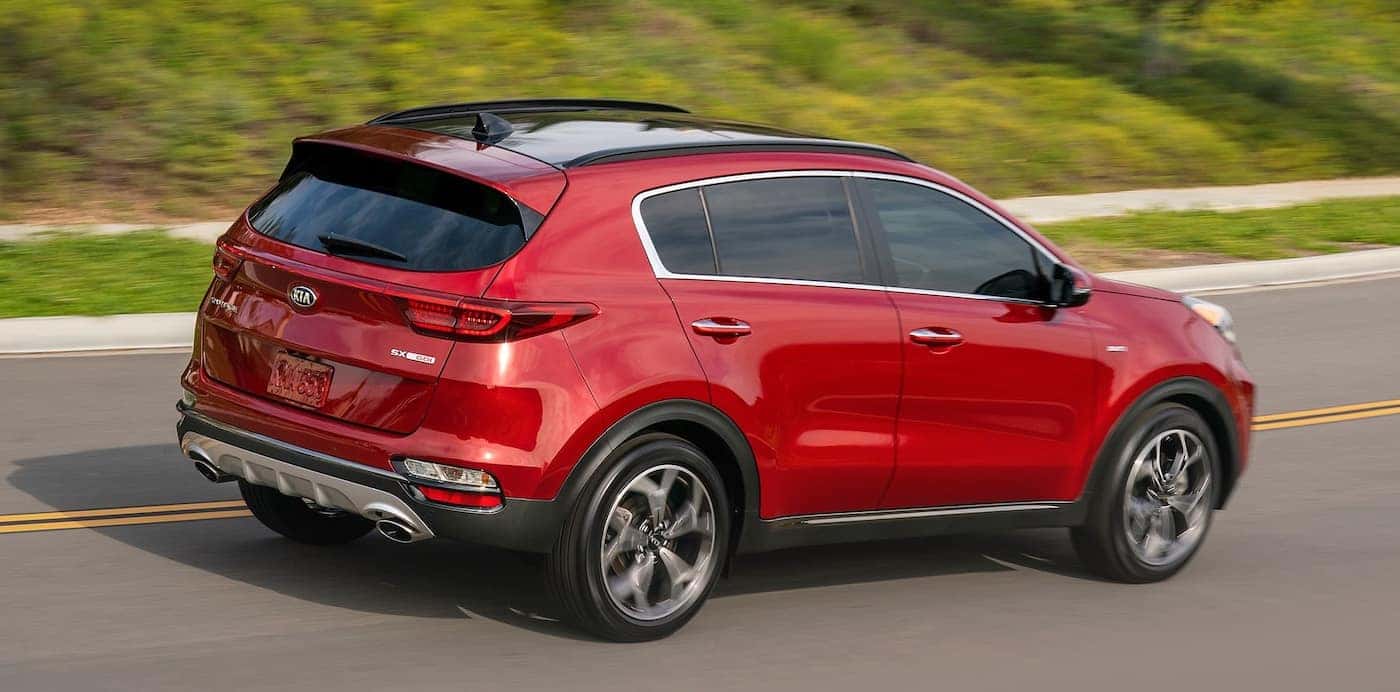 Kia offers vehicles to fit any driver's wishlist. With a host of family-friendly SUVs and sleek sedans available, every Leland shopper will find what they need among our diverse used Kia lineup. Whether you are looking for a used Kia Sportage for taking the kids to school in Carolina Beach or a used Kia Optima to add a touch of affordable luxury to your Jacksonville commute, you will do well to opt for the quality of Kia used cars.
At Coastal Kia, we offer automotive solutions for every budget and lifestyle. Our robust inventory of Kia used cars under $10k offers intense savings and the bevy of certified pre-owned options on our lot are great for added peace of mind as you cruise through Wilmington. Learn more about the benefits of shopping Kia used cars with us below!
Why choose a used Kia?
Each Kia model offers something unique, but the quality and consistency remain the same across the entire vehicle lineup. Drivers can expect smooth rides, luxurious comfort, advanced safety features, innovative tech, and intense savings when they choose a Kia used car. Our showroom is loaded with impressive models that will be sure to turn heads on your way to the office. Some of our most popular models include:
Used Kia Sorento
Used Kia Soul
Used Kia Optima
Used Kia Sportage
Used Kia Sedona
Whether the reliable used Kia Sorento or unique used Kia Soul has caught your eye, used car-buying perks that used Kia shoppers can expect when they work with our team at Coastal Kia include:
Coverage: All certified pre-owned Kia models come with two coverage options for added safety on every trip. You can feel secure in your used Kia Optima with the 12-month/12,000-mile Platinum coverage featuring Towing/Renting/Travel Breakdown coverage for added support. The Certified Pre-Owned Limited Powertrain Warranty will help you feel secure in your used Kia Soul offering 24-hour roadside assistance and a 10-year/100,000-mile coverage plan.
Price: If you prefer to stick to a modest budget, a used Kia Sorento or used Kia Sedona will help you take on your daily commutes or family adventures without breaking the bank. Our finance experts will be sure to help you find the perfect model for your budget.
Depreciation: A major perk of picking up a used Kia Sportage is avoiding the hit of depreciation. New vehicles lose approximately 30% of their value within the first two years of ownership. If you opt for a used Kia Sedona, you can be sure you are making a sound investment.
Why choose Coastal Kia?
At Coastal Kia we are proud to employ hardworking staff who help us go above and beyond at every step to ensure the highest levels of customer service and satisfaction. Whether you are looking for a used SUV or a pre-owned sedan, you can shop with confidence in our pressure-free showroom knowing that our team is only interested in finding the right model for you. We know that car shopping is not easy to fit into your busy schedule, so we have provided an array of online tools to make your shopping experience more convenient.
Visit Coastal Kia Today
If you have decided that it is finally time to upgrade your ride, contact us today! Our team can help you set up a test drive and find the best deal for your budget. Don't hesitate to get in touch if you have any used Kia questions or are curious about any of the services we provide; we would be happy to help!