What Credit Score is Needed to Finance a Car?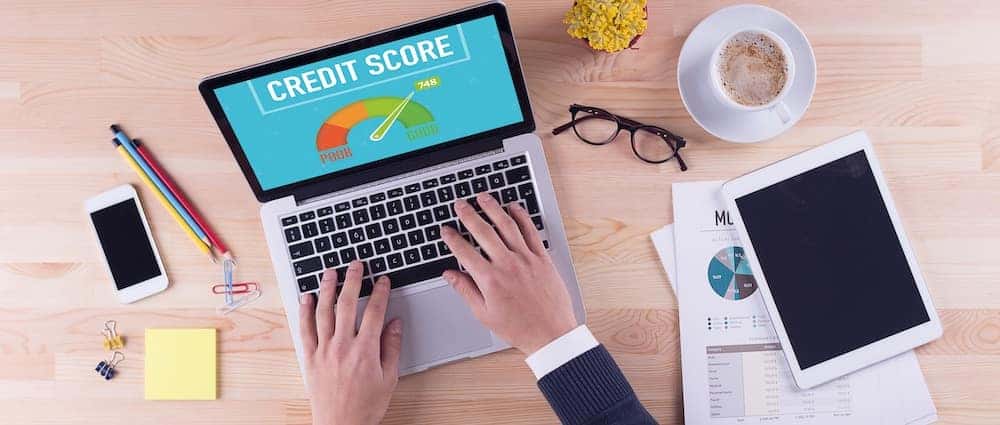 One of the biggest concerns Leland area car buyers have is whether or not their credit score is good enough for the financing needed to purchase a used or new Kia vehicle. Your credit score can affect your APR or your eligibility to get financing, and it's important to do what you can to improve your approval chances before applying!
So, what is the credit score needed to finance a car? Although most car loans are given out to drivers who score between 720 and 650, the only drivers who can't get approved are the ones who give up before they start! Keep reading to learn more about your chances and your options.
Average Credit Score to Finance a Car
Reports have shown that during 2019, the average credit score needed to secure financing on a new car was 718. For a used car, the average credit score was 656. This was just an average, and many drivers secured a loan with higher and lower credit scores. However, you should keep in mind that higher credit scores correspond directly to lower interest rates and higher chances of approval.
What if you don't fall within the average? Knowing what group you fit into can be helpful when you start searching for financing:
Superprime: 781 to 850
Prime: 661 to 780
Nonprime: 601 to 660
Subprime: 501 to 600
Deep Subprime: 300 to 500
Does Kia finance bad credit car loans? Since the Kia Motors Finance program offers loans of up to $200,000, with APR rates starting at 0%, this route has become one of the most popular options for drivers near Carolina Beach and Leland.  However, if you have nonprime, subprime, or deep subprime credit, you'll need to explore other options.
Kia Motors Financing is limited to drivers with credit scores between 850 and 650, but don't panic–anything is possible when you have the Coastal Kia financing team in your corner. Start a conversation online or visit us in person to see if another of our lending options is right for you!
What Is the Lowest Credit Score Needed to Buy a Car?
Drivers who want to secure a car loan will be able to apply through a trusted bank, a credit union, a dealership, or just about any other lending institution! Since any lender will be able to make a strong return on a loan offered to a reliable buyer, most will do whatever they can to see that you get approved.
So, what is the lowest credit score needed to buy a car? The truth is that there really isn't a hard minimum boundary, as long as you're willing to search high and low. After all, up to 4% of car loans go to drivers with credit scores of less than 500, and roughly 20% go to drivers with scores of less than 600. Don't give up hope yet!
Tips for Getting Financing With Bad Credit
Even with bad credit, car finance loans are obtainable! If you're worried about your chances, we have a few smart steps to take so you can get car financing with bad credit.
Show Proof: Your chances of getting financing will improve by showing pay stubs, cell phone bills, auto insurance documents, and proof of address.
Bring Collateral: Putting down an ample down payment of at least 25% can improve your chances to qualify for auto financing, Your chances of getting a good interest rate also increases.
Show the Positive: Most people with bad credit get financing by showing positive financial actions. If your main debt is from student loans, but you've never missed a car payment, lenders can be more lenient.
Are you looking for ways to improve your credit score before you apply? Paying off outstanding balances and keeping your balance below 30% of your credit limit is a great way to start! If you need to build your credit from scratch, the key is to make as many payments as you can on time. So, you might choose one bill to pay with your credit card, and then pay the balance down to $0 each month. Reach out today for more tips!
See if You Have the Credit Score Needed to Finance a Car at Coastal Kia
At Coastal Kia, we're here to help drivers find the right vehicle with a financing plan that fits their budget. Drive in from the Jacksonville area and see if you have the credit score needed to drive off the lot in your dream car. Use our payment calculator to estimate your costs, apply for financing online, or contact us with any questions.
Don't forget to check out our current vehicle specials, and save on your next purchase! While you're at it, learn a little bit about the price of the Kia Telluride, or about finance options like GAP insurance. When the amount of money you have to borrow goes down, your chances of approval go up!
More From Coastal Kia
The 2023 Kia Soul has a lot of people talking about it, and for good reason. Mile after mile, this CUV delivers a driving experience that makes you remember why you fell in love with the road in the first place. Discover the ins and outs of the new Soul here in our model overview….

The road ahead is changing all the time, and that's why you need a vehicle that can keep up with it — a vehicle like the 2023 Kia Seltos . It's difficult for a car to look just as good on the road as it does on the lot, but this SUV pulls it off….

The 2023 Rio from Kia is a stylish, forward-thinking car that strives to ensure that every ride is smooth and safe. Among other things, this new car from Kia offers you and your passengers extra comfort, reliable performance, and a flexible interior. Find out how the new 2023 Kia Rio upholds this tradition below in…